'Car smashes into estate agency' is not an unusual headline but it is quite unusual for the car to be an £80,000 Porsche.
Last Friday evening Claire Davies tweeted this: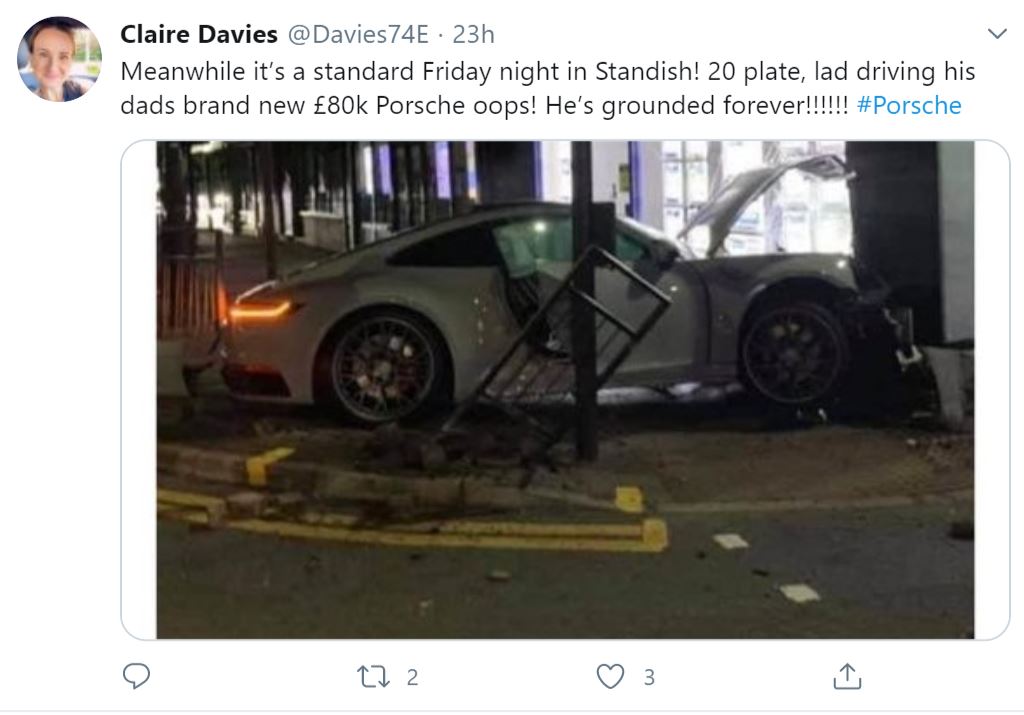 The premises is the Standish (near Wigan) office of Winnard and Brown.
Winnard & Brown, formerly known as Batt & Brown (Standish), was acquired by the Winnard Family in 1992 and continued to trade as Batt and Brown for 18 years until 1st January 2010, when the name was changed to Winnard & Brown. The family firm now runs a lettings operation from this office.
There were no reports of injuries and the window was boarded up in time for the business to reopen on Saturday morning. There is no word as to the condition of the young man's ego and pride.