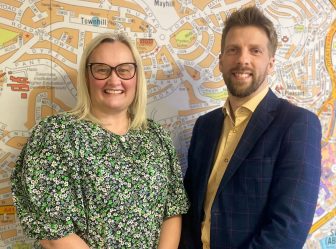 Dawsons Property has completed the acquisition of Liberty Properties Ltd's rental portfolio in Swansea.
The Liberty Properties Swansea branch has now closed as a result of the deal, and any queries relating to their property portfolio will now be managed by Dawsons Swansea Lettings branch on Walter Road.
A spokesperson for Dawsons said: "It's a pleasure to announce this as our latest seamless transition, one which has seen the Liberty Property landlords and tenants being unaffected or inconvenienced in any way during the period of transition."
The Dawsons' Swansea lettings staff, headed up by Sharon James, formed a transition team early in the process.
The spokesperson added: "What a great acquisition this has already proven to be. We are very much looking forward to having Sharon James of Liberty Properties on board, ensuring her knowledge and long-standing relationships with their clients, continues long into the future.
"This along with our previous acquisitions will allow us to have an even greater presence in the Swansea lettings market, to further support our current and future clients, at what is an exciting time within the property industry for our city as a whole."