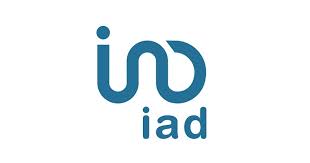 iad has today announced it is now open for business in England and Wales.
The company, which offers agents to a self-employed model that it claims has 'a number of differences', has formally launched in this country after announcing the acquisition of David Lee estate agents, the self-employed estate agency platform founded by Lee O'Brien and David Kirby in 2004.
With annual revenues of over £500m and 20,000 partner agents, iad is already established in France, Italy, Spain, Germany, Portugal and Mexico.
The UK is said to be an important part of iad's expansion plans with other major territories to be announced soon.
David Lee will now re-brand to iad with Lee O'Brien taking the position of managing director of the UK business whilst David Kirby will operate as head of constellation, leading a team currently made up of 21 agents. The new proposition covers sales, lettings and property management.
Jason Bull, formerly of easyProperty, has joined iad as head of coaching and training, and will head the online university programme, to support agents to grow.
The iad model offers partner agents a commission split of up to 87.8%. Additionally, agents can earn additional income from encouraging other agents to join iad by way of 'revenue share'.
Clement Delpirou, president of iad globally, said: "The United Kingdom is a key country for our expansion as the world's fourth largest market in value terms and one that we recognise as one of Europe's most valuable.
"Our brand of estate agency provides the ultimate support and financial opportunity to our partner agents backed by one of the fastest growing companies in the property sector. Our ambitions are fuelled with annual revenues of over half a billion pounds which will provide substantive reassurance to potential agents thinking of making a move to being self-employed or that wish to move from their current self-employed platform.
"Our goal is to become the dominant estate agency across Britain. We'll do this simply by being the most attractive business to work with for good agents, not just on commission split and revenue share but on genuine support and with our unique revenue share approach also."
Lee O'Brien added: "There is a significant opportunity for a well-funded and credible player to lead the expansion of the self-employed model in this country and as we've seen in the US, Europe and Australia – but not here yet.
"David Kirby and I have laid decent foundations with our personal, culture rich approach to agent recruitment and support over the past few years and we were looking for the 'rocket fuel' to take this to the highest level. Our decision to do a deal with iad was a no-brainer in that respect and we are incredibly excited to be leading the iad expansion in the UK now".
iad UK will operate from David Lee's offices at Bishops Stortford, Hertfordshire.