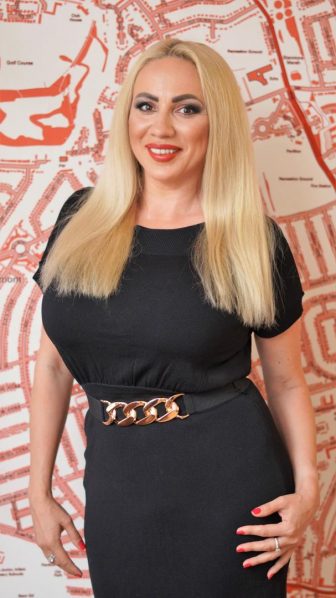 A TV presenter who left the limelight to focus on a new career as an estate agent is achieving success in north London.
Rocsana Marcu, 40, had been a TV presenter in Romania since she was 18 and also released pop singles. But last year she decided to swap fame in her homeland for a new challenge in London.
Marcu joined the Benjamin Stevens Hub in Winchmore Hill earlier this year, and now operates as an agent in and around the local area.
She told the press: "You need to be good at talking to people and present yourself well. I always wanted to be an estate agent."
Marcu lives in Winchmore Hill with daughters Indyra, ten, and Mayra, 14. She says that they both want to become estate agents when they are older and are always helping her to find houses for sale in the area.
She added: "Back in Romania, people would recognise me in the street and take pictures of me and my daughters. It became too much."