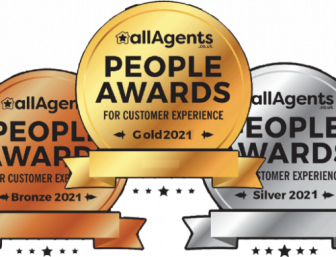 The winners of the 2021 allAgents customer experience awards were announced after their first ever in-person ceremony took place in Leeds on Friday 12th November.
A packed room of around 400 estates agents from across the UK eagerly waited to hear from celebrity guest host and property TV presenter Amanda Lamb if they had won one of these coveted awards.
Lamb said "The All Agents Awards are different to any other property awards, covering all listed property agents across the UK, they are totally free to enter and are awarded solely based on the experience of the end user."
She added: "The adage is true that the customer is always right and how right they are tonight with their feedback instrumental in selecting our finalists and winners this evening."
A delighted allAgents' director, Martin McKenzie, who jointly hosted the night with Lamb, said "We nailed it, we absolutely nailed it! Having never hosted an awards ceremony in our entire history, to turn this into the best property event of the year in only six weeks is just amazing. Everyone had a fantastic time and in my eyes, everyone in the room was a winner. Cannot wait to start doing it all over again."
As has become the well-established form from the previous nine years, the 2021 allAgents annual customer experience awards results and certificates are also now available from the allAgents awards website. Here you will find the final top three podium results for all the UK postcodes, towns and regions are available from today.
Some of the national winners:
2021 Best Online and Hybrid Agent