Around 1.3 million buyers have benefitted from the stamp duty holidays across Great Britain since they were announced in July last year, according to Rightmove.

The sharp rise in demand for property has helped drive up property prices, with the property website reporting that national average asking price of a home has increased by almost £16,000 since July last year.
Recent research by Rightmove among buyers expecting to benefit from the stamp duty holiday found only 4% would abandon their plans to purchase a property if they missed either the June or September deadline in England, while a quarter – 25% – said they would try to renegotiate the price with the seller.
There is a large group of people still buying property knowing that they will almost certainly not meet today's deadline, as many people seek more space at home to work and live.
Rightmove's director of property data Tim Bannister said: "Over the past few months the race for space has overtaken the race to beat the stamp duty deadline, with buyer demand and deals being done at higher levels than 2019.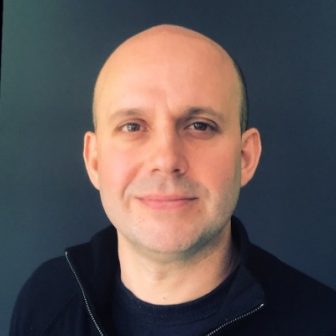 "Undoubtedly there are a group of buyers doing all they can to complete in time for Wednesday's deadline and we hope they manage to make it through. It will be quite a chaotic day for removal firms with some buyers and sellers confirming last minute that they need to move.
"We haven't yet seen any significant increase in properties falling through so it looks like most are going ahead regardless, though inevitably there will be some properties coming back onto the market later this week and next week if a buyer and seller are unable to agree new terms if the buyer misses out on the maximum stamp duty savings.
"Activity is still strong despite this first phase of the stamp duty holiday coming to an end in England, as prior to the extension being announced there was already a huge group of buyers deciding to move regardless of the stamp duty holiday.
"The high level of activity is despite the fact that buyers are now faced with prices almost £16,000 higher than July last year on average, with the number of sales agreed up across all regions this month so far compared to June 2019."
Increase in asking prices since the stamp duty holidays were announced in July 2020
Region

June 2021

July 2020

Average asking price
change (£)

Average asking price
change (%)

Wales

£228,410

£206,900

£21,510

10.4%

South West

£348,758

£320,361

£28,397

8.9%

East of England

£390,652

£362,975

£27,677

7.6%

North West

£223,824

£208,330

£15,494

7.4%

Yorkshire and The Humber

£218,127

£204,050

£14,077

6.9%

East Midlands

£254,306

£238,523

£15,783

6.6%

West Midlands

£255,419

£239,945

£15,474

6.4%

South East

£444,341

£418,795

£25,546

6.1%

North East

£164,937

£157,080

£7,857

5.0%

Scotland

£171,850

£166,322

£5,528

3.3%

London

£650,294

£641,854

£8,440

1.3%

National

£336,073

£320,265

£15,808

4.9%