The House of Commons, Housing, Communities and Local Government Committee has published its report on the future of the planning system in England.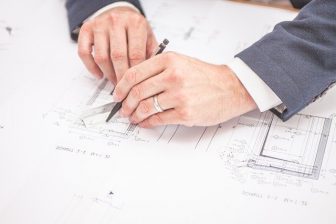 Chaired by Clive Betts MP, the influential committee heard evidence from a range of stakeholders into the government's proposed reforms to the planning system which were announced in August last year.
The reforms to the planning system, contained within Planning for the Future, White Paper and associated consultation are expected to progress through new legislation and amendments to national planning policy and guidance.
Following the Queen's Speech on 11 May, in which the government outlined its plans to modernise the planning system so that more homes can be built, the committee received 154 pieces of written evidence and held three virtual oral evidence sessions, hearing from 14 different witnesses.
A number of recommendations are contained in the report, with resourcing and skills within the planning system one of the areas that the committee found needs urgent attention.
One of the key components of the Government's reforms is the simplification of local plans through identification of just three types of land within the plan-making system in England.  The Committee was unpersuaded of this approach and as with all reforms, they are seeking greater clarity through more detail.
The uncertainty over reforms to the planning system prompted the committee to recommend that the Planning Bill be brought forward in a draft form and be subject to pre-legislative scrutiny.
David Bainbridge, director at Savills, said: "As we set out in our response to the Planning White Paper, any reform to the planning system must be introduced in a way that minimises the risk of consequent delays in decision-making; both on major proposals and on the progress of emerging local plans. Additional resource for planning departments is a welcome recommendation towards achieving this."