Knight Frank has promoted 159 staff members across the firm.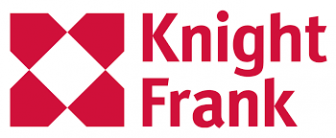 The company has promoted 67 to partner and 92 to associate.
Alistair Elliott, senior partner and group chairman at Knight Frank, commented: "Despite a challenging year, the firm has outperformed all expectations. This robust performance, against a backdrop of some of the toughest trading conditions we have ever experienced, is a true testament to our brilliant people and unique Partnership structure.
"It gives me great pleasure to be able to recognise this superb performance by promoting 159 from across the firm.
"These promotions celebrate dedication and hard work, and are part of our ongoing strategy to retain and attract the very best people in the market. I wish them huge congratulations."
| | | |
| --- | --- | --- |
| To Associate |   |   |
| Josh | Abrahams | Knight Frank Capital Advisory |
| Tom | Adamson | Logistics & Industrial Agency |
| Edward | Adler | Richmond |
| Andrew | Alexander | Data Office |
| Omar | Areef | Battersea & Riverside Lettings |
| James | Artes | Project & Building Consultancy |
| Suhan | Babeendran | Knight Frank Capital Advisory |
| Catrin | Baker | Residential Lettings Management |
| Oliver | Banks | International Residential |
| Imogen | Birch | Country Business |
| Morten | Boardman | Guildford |
| Paul | Brown | Information Technology |
| Daniel | Brownlee | London Office Leasing |
| Joanne | Campbell | Property Asset Management |
| Christian | Capocci | London Capital Markets & Development |
| Edwin | Chan | Residential Lettings Accounts |
| Katerina | Charalambous | Client Services |
| Christy | Chiltern-Hunt | Hyde Park Lettings |
| Peter | Clark-Lewis | Human Resources |
| Frazer | Cunnane | London New Homes |
| Kitty | De Conto | PRS Valuations |
| Joanna | Dixon | Strategic Consultancy |
| Rose | Douglas | Super Prime Lettings |
| Adam | Dowsett | Valuation & Advisory |
| Kate | Doyle | Human Resources |
| Natasha | Edney | Wandsworth |
| Lizzie | Everard | Retail Agency |
| David | Ewington | Knight Frank Finance |
| Alice | Finch Noyes | Marylebone Lettings |
| Sarah | Freeman | Residential Lettings Management |
| William | Freston | Healthcare |
| Natasha | Greenhead | Strategy, Risk & Operations |
| Lauren | Haasz | Marketing & Communications |
| Freddie | Harries | Southbank Sales |
| Oliver | Hepplewhite | Battersea & Riverside Lettings |
| James | Hockey | Project & Building Consultancy |
| Tom | Hunt | Country Department |
| Elin | Jones | Rural Asset Management Accounts |
| Harriet | Kapadia | Fulham Lettings |
| Tom | Kennedy | Logistics & Industrial Agency |
| Katy | Kennedy | Edinburgh City Centre |
| Stuart | King | Property Asset Management |
| Melissa | Knox | Investment Lettings and Management |
| Daniel | Lawrence | Accounts |
| Steven | Lay | Residential Lettings Accounts |
| Sophie | Leefe | Investment Lettings and Management |
| Samuel | Ley | Project & Building Consultancy |
| Celia | Mallet | Prime Project Marketing |
| Lottie | Milne | Knight Frank Finance |
| Jasmine | Minhas | Knight Frank Finance |
| Jack | Mitchell | Project & Building Consultancy |
| Chris | Nguyen | Canary Wharf Lettings |
| Danielle | O'Connor | Healthcare |
| Mike | O'Sullivan | Student Agency |
| Aelish | Paterson | Haslemere |
| Michael | Peck | Marketing & Communications |
| Henry | Pilleau | Property Asset Management |
| Charmaine | Platt | Human Resources |
| Farooq | Rashid | Property Asset Management |
| Richard | Rinder | Knight Frank Finance |
| Angus | Roberts | Valuation & Advisory |
| Jamie | Robson | Country Department |
| Aly | Roshan | Property Asset Management |
| Andrew | Sage | Valuation & Advisory |
| Regan | Sampy | Strategy, Risk & Operations |
| Lucie | Santander | Customer Care |
| Rachel | Scott | Valuation & Advisory |
| Vinoath | Selvakumar | Wapping Lettings |
| Sophie | Shaw | Marketing & Communications |
| Tom | Smith | Marketing & Communications |
| Oliver | Smith | Capital Markets |
| Heather | Smith | Residential Lettings Management |
| Kiran | Solanki | Information Technology |
| Daisy | Spanbok | St Johns Wood Lettings |
| Alex | Spratt | International Occupier Services |
| Robert | Sterling | Belsize Park Lettings |
| Michael | Stewart | Prime Project Marketing |
| Nick | Stops | Dulwich Village |
| James | Storey | Sevenoaks |
| Henry | Stuttaford | Valuation & Advisory |
| Chenna | Sweek | Strategy, Risk & Operations |
| Matthew | Thompson | Business Development |
| Megan | Toone | Capital Markets |
| Laurence | Unwin | Senior Living Valuations |
| Helen | Waddilove | Stow-on-the-Wold |
| Jordana | Ward-Murphy | Business Development |
| Jeffrey | Waters | Business Rates |
| Oliver | Watkins | London Office Leasing |
| Emma | Wise | Human Resources |
| Mary | Worrall | Marketing & Communications |
| George | Yates | South West Planning & Development |
| | | |
| To Partner |   |   |
| Jane | Adler | Accounts |
| Jack | Alisiroglu | Battersea & Riverside Lettings |
| Poppy | Archer | Notting Hill |
| Toby | Badcock | Project & Building Consultancy |
| Hannah | Badger | PRS Agency |
| Matthew | Breen | London Land |
| Katy | Brookes | Hampstead |
| Tim | Broomhead | Compensation |
| Elaine | Carey | Strategy, Risk & Operations |
| Adem | Certel | Residential Research |
| Andrew | Chambers | Weybridge |
| Olivia | Cheetham | London Lease Advisory |
| Emily | Clark | Valuation & Advisory |
| Sian | Codling | Charities and Education |
| James | Cohen | London New Homes |
| Jack | Copley | Senior Living Agency |
| Alexander | Cormack | European Valuation & Advisory |
| Matt | Davies | Henley |
| Matthew | Dichler | Valuation & Advisory |
| Nick | Garcev | London Office Leasing |
| Louise | Glanville | Exeter |
| Harriet | Gore | Relocation & Corporate Services |
| Andrew | Greasley | Knight Frank Finance |
| Owen | Griffiths | Cardiff Commercial |
| James | Gubbins | Mayfair |
| Flora | Harley | Residential Research |
| Jack | Harris | International Residential |
| Ross | Harvey | Ascot Lettings |
| Huw | Holman | Capital Markets |
| Hamish | Humfrey | Country Department |
| Tabitha | Jones | Kensington Lettings |
| Nick | Kempster | Healthcare |
| Beverley | Kennard | Operations |
| Sarah | Khalil | Queen's Park |
| Louise | Kidd | Knightsbridge |
| Toto | Lambert | Chelsea |
| Francesca | Leighton-Scott | Bath |
| Will | Lund | Capital Markets |
| Freddie | MacColl | Capital Markets |
| Ali | Mathews | Marylebone |
| Alison | Mavor | Property Asset Management |
| Eleanor | McArdle | London Tenant Rep. |
| Megan | McGregor | Marketing & Communications |
| Alexander | McLean | Relocation & Corporate Services |
| James | Mortimer | Strategy, Risk & Operations |
| Marielle | Papadopoullos | Marylebone Lettings |
| Matthew | Park | Aberdeen Commercial |
| Leesa | Paton | Project & Building Consultancy |
| Harry | Persey | Knight Frank Finance |
| Sarah | Rose | Chelsea |
| Paula | Rudkin | Data Office |
| Alex | Schofield | Logistics & Industrial Agency |
| Jonathan | Scott-Smith | Compensation |
| Harry | Sheppard | Oxford |
| Ryan | Stokes | Belgravia Lettings |
| Shaun | Terry | Notting Hill |
| Abigail | Thurston | Marylebone Lettings |
| Andy | Tichopad | Project & Building Consultancy |
| Jennifer | Townsend | Commercial Research |
| Tim | Traynor | Guildford Land |
| Toby | Turnage | Wandsworth |
| Adrian | Vickery | Knight Frank Finance |
| Keir | Waddell | Battersea & Riverside |
| Sam | Waterworth | Capital Markets |
| Francine | Watson | South West Project Marketing |
| Benji | Weinberger | St Johns Wood |
| Josh | Woolley | Student Agency |
Knight Frank Investment Management
To Senior Investment Manager (Associate)
Harry
Kevill
Knight Frank Investment Management