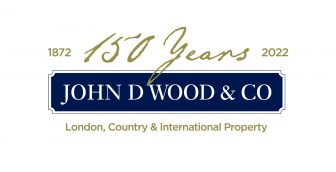 John D Wood & Co. plans to launch a series of campaigns and events throughout the year to celebrate 150 years of trading as prime estate agents.
The company, founded in 1872 by John Daniel Wood, has marked the occasion by adapting their logo to feature a typeface taken from Wood's signature handwriting paying homage to the heritage of its founder.
He opened the doors to their first office at No. 6 Mount Street, Mayfair in 1872. Over the decades operations have expanded to today's 28 offices situated across London and the South of England, as well as having their international department with 3,000 affiliated partners across the world.
More recently, in 2021 John D Wood & Co. was acquired by Connells, but continues to operate as its prime estate agency brand.
Polly Ogden Duffy, managing Director at John D Wood & Co., said: "Our values, high standards and first-class levels of service remain at the forefront of our approach. We are trusted, respected and proud to consider our clients as clients for life, and we will continue to do the business proud for the next 150 years."