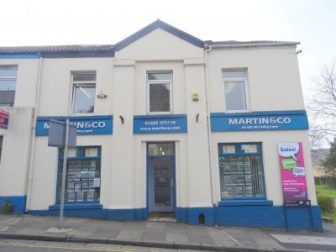 The owners of a Martin & Co franchise has acquired a new business.
Martin & Co Merthyr Tydfil, owned by Mike Shrubshall and Henry Mitchell, has now finalised the purchase of Abernant Property Management's portfolio.
This is the franchisee's second acquisition in 12 months – taking its managed portfolio to more than 250 properties.
The duo's first acquisition of Cardiff Homes in 2018 was quickly followed by the purchase of Martin & Co's Merthyr branch, Cardiff Residential Estates in 2019 and Weathersby's in 2020. Their managed portfolio is now nearly 600 properties across the two offices.
Shrubshall said: "We believe in a collective team effort and every acquisition we've done has been well received by our new landlords. We believe this is a collective team effort and that says a lot about how we do things.
"As a property company, we play a major role in people's lives and movements, whether it's because they need to move or want to move, so as long as we can continue to have a positive influence and maintain our position of leading from the front, I'll be happy.
"There are more acquisitions to be had and many more exciting things to be done, so long may it continue."
Gareth Williams, managing director of Martin & Co Midlands and North, added: "Mike's appetite for growth appears to be something which cannot be sated, and this is great to see.
"In addition to their entrepreneurial zeal, Henry and Mike are consistently evolving in their working practice with a real focus on embracing tech solutions to make the service they offer their customers market leading."