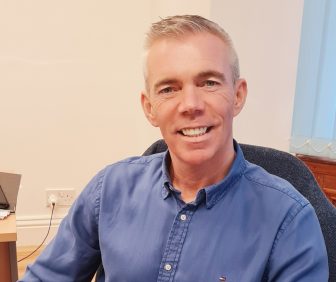 Gary Horgan is now the owner of three Martin & Co branches despite having no prior estate agency experience.
The Saltaire, Keighley, and Thackley offices in West Yorkshire were previously owned by Angela Newark.
The Keighley office was rebranded as Martin & Co, having previously been a branch of Property Franchise Group stablemate Whitegates, while the Thackley office was launched in 2019 after Newark acquired independent agency Red Box Residential.
After 12 years of growing her branches to be among the largest in the Bradford area, Newark has opted to retiree, with Horgan, who until recent spent 11 years working at financial services firm Provident Financial, taking over.
He said: "I've always been obsessed with ensuring my teams provide an exceptional customer experience and service and I'd always felt this approach would be a perfect fit in the property sector.
"My background working in key customer service and experience, and operations roles, and the exceptionally talented teams we have in our Saltaire, Keighley, and Thackley offices, will ensure that landlords, sellers, buyers and tenants in those areas receive a best-in-class service."
Ellie Hall, managing director of Martin & Co, added: "We are delighted to welcome Gary on board and have no doubt the business will continue to prosper.
"We are keen to support Gary in continuing to grow and develop his business and have a dedicated acquisitions programme across the network, assisting all our offices in terms of acquiring other businesses."