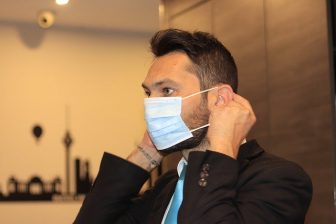 Estate agents will no longer be required to wear a mask when working at an on site work location – when visiting a property or in the office – after 19 July, the government has confirmed.
The housing secretary Robert Jenrick told the BBC's Andrew Marr Show yesterday that people, including those working in offices, will be trusted "to exercise good judgement" when it comes to masks, as they become voluntary.
All legal restrictions are expected to be lifted in England on 19 July, although the Scottish government said there would still be a requirement for masks – even after other curbs lift in Scotland on 9 August.
In Wales, minister Mick Antoniw said it was "moving to a stage where we are having increasing normality" with the next review of curbs due on 15 July.
But Jenrick told Marr that he would like the whole union to move as one.
He said: "It does look as if – thanks to the success of the vaccine programme – that we now have the scope to roll back those restrictions and return to a normality as far as possible."
When asked if the requirement to wear face masks in certain settings will definitely go, Jenrick continued: "I can't make that commitment this morning because the prime minister will make an announcement in the coming days – it does look as if the data is in the right place."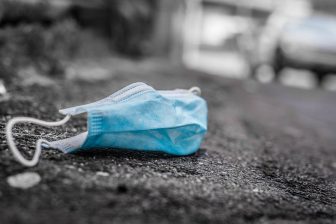 In a separate interview yesterday, with Sky News, Jenrick said that he no longer plans to wear a face mask after 19 July, but said ultimately the decision should be a "personal choice".
He commented: "Some members of society will want to do so [wear a face mask] for perfectly legitimate reasons but it will be a different period where we as private citizens make these judgements rather than the government telling you what to do."
Jenrick added: "We are now going to move into a period where there won't be legal restrictions – the state won't be telling you what to do – but you will want to exercise a degree of personal responsibility and judgement."