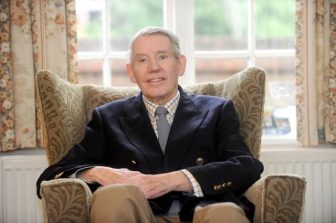 An estate agent from Portsmouth was left pleasantly surprised after receiving a New Year's Honour recognition for providing services to charity.
David Nesbit, 84, said that he was 'surprised' when he received his letter in the post from the prime minister's office, informing him that he is being made a Medallist of the Order of the British Empire.
Nesbit, the owner of Nesbit's Estate Agents, has long dedicated time to helping the local community and charities.
Born and raised in Cosham, Nesbit has working with the estate agency since 1957. The well-established company was founded by his late father, Douglas Nesbit, in 1921.
Nesbit, now the principal of the business, has worked closely with a number of community projects over the years, including the development of flats in the area.
He is also the director of Nesbit's Auctioneers and Appraisers in Southsea.
Nesbit told the The News: "It is an honour and it is definitely appreciated. I have spent my time trying to help people with their various issues and it is very nice indeed to be recognised in this way.
"My wife Diana knows and she has been working with me as my PA and she had to put up with me for this many years, but I think she is pretty chuffed for me.'
During his career, Nesbit was a trustee for Rowans Hospice where he would advise them on their property expansion and offer his general expertise.
The business owner has been a trustee of the Royal Maritime Club since 1982, and back in 2011, he became the chairman of trustees for the club, which supports naval veterans.
He has spent his entire career ensuring that people who need extra support in the community when selling or buying property receive the proper help and he also spent 28 years as a magistrate for the south east.
The estate agent added: "Portsmouth is a city which cares and there are some people who just need assistance.
"I have seen a lot of changes in the city over the years. My firm has been involved with a lot of the obvious changes over the years."
Meanwhile, well-known letting commentator Kate Faulkner has been given an OBE in King Charles' New Year Honours list.
Faulkner works with Propertychecklists, The Lettings Industry Council, and the Home Buying and Selling working group.
David Mann and Saleem Fazal, founders of LGBTQ+ property network Freehold, were also made MBEs, while Andy Hill, founder and group chief executive of The Hill Group, has been awarded an OBE.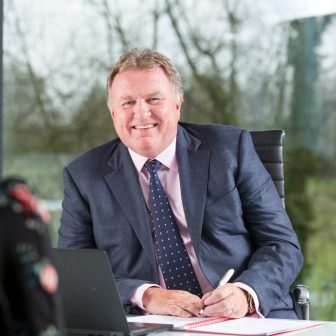 Hill receives the award for services to affordable housing, an area of the housebuilding sector where The Hill Group has been a pioneer over the last two decades, as partner of choice to many Housing Associations and Local Authorities throughout the south of England.
In 2019, to mark the company's 20th anniversary, Hill launched 'Foundation 200', a £15m charitable programme to donate 200 purpose-built modular homes to local authorities and homeless charities, providing safe, secure accommodation to people who would otherwise be homeless.
Hill commented: "It is a great honour to be recognised in the first New Year Honours List under the reign of His Majesty King Charles III. Housebuilding has been my lifelong passion and throughout my career I have truly believed that well designed, well constructed homes and neighbourhoods can be transformational to people's lives. This is especially true in the affordable housing space where I take great pride in the estate regeneration and affordable housing projects that The Hill Group has undertaken alongside our partners."
He added: "There is a long list of people I would like to thank on receiving this OBE. In particular my wife and family who have been such great support to me over the years, the fantastic team I have working alongside me at The Hill Group, and all our partners and supply chain."