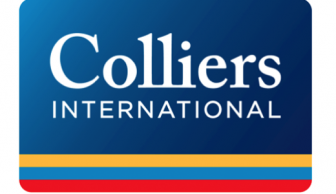 Colliers has released their first-ever report on ethnicity pay representation, showing a 20.4% average pay gap.
The report, which surveyed 70% of its employees in the UK, also reveals an ethnicity bonus gap of 50.1%.
Colliers, which plans to increase participation in the ethnicity demographic survey, has launched an internal mentoring scheme as well as hosting a client event, where Dragons' Den star Piers Linney will join a panel debate discussing the barriers faced by black people and those from ethnic minorities in the workplace.
Colliers' Balance in Business Programme has set up a Respecting Race group and an initiative to recruit 10,000 black interns.
Lydia Ings, HR director at Colliers, commented: "I am proud to be among the first in our industry to publish our ethnicity pay data. This gives us another line in the sand from which to build upon and demonstrates how far we have come as a business in getting the necessary buy-in from our people to gather the vital data needed to progress when it comes to D&I in our workplace.
"By publishing our ethnicity pay data, we are taking responsibility and acknowledging that we are accountable for our own progress. Our pay gap may increase as more of our people complete our demographic questionnaire, but if that increased completion rate is a measure of a more culturally aware and inclusive business, then we are heading in the right direction."
Tony Horrell, Colliers chief executive of the UK and Ireland, said: "As with the gender challenge, there is work to be done, but having access to our ethnicity pay gap numbers provides an opportunity from which to review and build.
"The fact that we have been able to gather 70% of our people's ethnicity data is testament to the work of our Balance in Business Programme, and we are proud to be setting a benchmark, no matter how small, for the wider industry to follow."