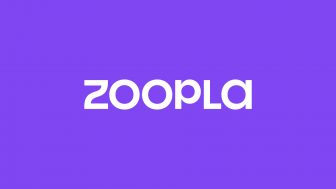 Renters are being pushed towards smaller properties and lower running costs in the face of higher rents and rising living costs including rising energy prices, new research shows.
According to Zoopla's latest quarterly rental market report, the average rent has increased by £115 per month since last year, reaching £1,051 per calendar month – and accounting for 34.4% of the average income of a single earner. This surge in rents is heavily impacted by a severe supply and demand imbalance with the stock of homes available to rent standing at just half of the five-year average – while the average letting agent currently has just eight homes available to rent.
This chronic supply shortage is also impacted by an increase in renters staying put in their properties to avoid rent hikes and landlords continuing to sell properties in the face of tax and regulatory changes. Currently, approximately 3 in 4 renters will decide to stay in their current property and although they will experience lower levels of rental growth of 4% or less – this will squeeze supply in the market as a result.
There has been an acceleration in demand for one and two-bedroom flats as renters feel the cost-of-living squeeze, and fewer renters looking for two and three-bedroom houses. Outside of London, the average asking rent is £105 lower per month for a two-bedroom flat compared to a three-bedroom house.
Renters making decisions about what type of property to rent will also consider running costs and rising energy prices are likely to be playing a role in the shift in demand to smaller homes.
When it comes to energy prices, the amount of gas to heat and run a purpose-built flat for a year is 40% lower than a terraced house and 25% lower for a converted flat. New-build city centre flats are also becoming increasingly appealing to renters seeking out smaller homes with lower running costs.
Rental growth has accelerated over the last 12 months from an annual rate of less than 2% in July 2021 to 12.3% today, while rental growth is out-pacing earnings growth in all regions and countries of the UK.  Rental growth is ranging from 7.6% in the North East to a staggering 18% in London – however, there are signs that rental growth is close to peaking.
Despite rents in London rebounding from a low base, the pace of rental growth in London is not sustainable at current levels with average rents in London currently 7.8% higher than pre-pandemic.
In a reversal of a trend seen during the pandemic, rental growth in urban markets (10.5%) is now outpacing that in rural markets (8.5%) as strong employment growth drives demand in cities.
The strongest performing urban markets are London (17.8%). Manchester (15.5%), Glasgow (14.4%) and Bristol (12.9%) – where rental growth is standing above the UK average of 12.3%. Rents are also rising faster at the top end of the market with asking rents for 2-bed flats rising more quickly at the upper end (top 25%) of the market in comparison to the lower end of the market where demand is more price sensitive.
What is the outlook for the rental market?
There is no real prospect of significantly improved rental supply in the near term as private landlords continue to sell off homes due to tax and regulatory changes. Renters renewing their tenancies will also amplify the fierce supply squeeze and keep upward pressure on rents into 2023.
There is headroom for some renters to pay more, especially outside London and the South East, however overall, we expect the headline rental growth to slowly taper over Q4 and into 2023.
Richard Donnell, executive director at Zoopla, said: "Rents have surged ahead over the last year but there are signs that the pace of growth is peaking and set to slow into 2023. Renters are responding and looking for smaller, better value for money homes to rent with an eye on energy costs as much as rental levels.
"What the rental market needs to combat these challenges is more new homes for rent. Greater regulation has seen less new investment and a small but growing number of landlords selling up, meaning the rental market has stopped growing since 2016. There is a risk that more regulation to improve standards or potential new measures to dampen rental growth, as proposed in Scotland, may compound the supply problem which is pushing rents up in the first place. Policymakers need to tread a careful path between protecting consumers and ensuring a decent supply of homes for rent."
Hannah Gretton, lettings director at LSL's Your Move and Reeds Rains brands, commented: "We are experiencing high levels of demand for rental properties with homes being snapped up within hours of hitting the market. With over 270 lettings branches nationwide, it's a picture that is reflected up and down the country with particular demand in urban areas.
"On average, we are seeing double figures of enquiries per property with a one-bedroom property in Manchester last week receiving over 100 requests to view, highlighting just how busy our branches are and the challenges renters face when it comes to finding an appropriate property."