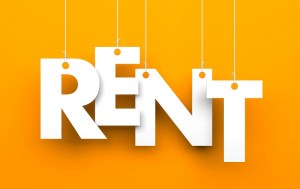 Rents in the UK increased by an average of 1.3% in April to reach £1,199 per calendar month (pcm), the latest figures show.
When excluding London, average rental prices rose by 1.3% to reach £1,006pcm, up 1.3% from the previous month.
The South East and Scotland both saw the largest monthly increase, with rental averages rising by 2.1% from last month, with average rents rising to £1,277pcm and £868pcm respectively.
London rental prices continue to increase, with average rental prices hitting £2,003 PCM, 1.2% above the previous month.
Andy Halstead, CEO of HomeLet, which provided the data, commented:  "Rental prices continue to rise across the board, with every region showcasing a monthly and annual rise. The situation we're hearing about daily is one where tenants struggle to find available rental properties. Offers for rental properties are often rising above the asking price, with many landlords receiving multiple offers for their properties."
He added: "The quantity of rental properties on the market is showing no signs of a sudden rise, so prices are likely to continue to rise, with prospective tenants left with a battle on their hands to secure a suitable property."