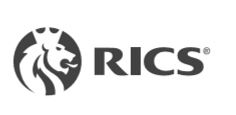 The RICS Residential Market Survey for April 2022, which was released this morning, shows that there is "little evidence" that the pace of residential property price growth is losing much momentum, despite the sharp rise in the cost-of-living.
The supply-demand imbalance continues to support property price growth, despite the tough economic conditions caused by the coronavirus pandemic and soaring inflation, which is expected to hit 10% later this year.
RICS' survey of its members in April found a net balance of 10% reported an increase in new buyers' inquiries rather than a fall. It marked the eighth consecutive month in which the survey returned a positive net balance.
According to RICS, the housing market continues to see modestly positive trends in new buyer inquiries. However, there was an increase in the number of professionals reporting a drop in new property listings compared with those who reported increases last month. Overall, this indicated a flat trend in new homes coming on the market.
The number of agreed sales also remained broadly unchanged in April, having increased for the previous two months. This trend is expected to continue over the next few months.
The imbalance between demand and supply means that stock levels remain very low – averaging 38 properties per agency, RICS said.
The report also revealed that the number of appraisals being undertaken is also flat year-on-year, which suggests that supply will remain low.
Some 80% of respondents reported a rise in property prices in April, up from 74% in March.
Surveyors expect house prices to continue to increasing, with 62% anticipating price hikes, although this is down from 78% in the February survey.
There is little evidence at the moment to suggest house price inflation is losing momentum.
The number of available properties to rent has also dropped, as demand from renters increases.
Again, the supply-demand imbalance suggests that rents are once again expected to rise.
Some 63% of those surveyed expect rents to rise in the next three months – the highest proportion since records started in 1999.
RICS economist Tarrant Parsons commented: "Despite growing macro headwinds in the form of cost-of-living pressures and higher interest rates, the UK residential market continues to see modestly positive trends in new buyer inquiries.
"For the time being at least, even though there is a lot of caution about the future economic landscape, it seems that limited supply available on the market, coupled with steady demand growth, are still the overriding drivers of house prices.
"As such, there is little evidence at this stage of house price inflation losing much momentum, while expectations for the coming 12 months have only moderated slightly from recent highs."
Reflecting on the survey's findings, Tom Bill, head of UK residential research at Knight Frank, said, "One lesson from the pandemic is not to expect normal service to resume overnight and so it is proving with the UK housing market.
"Demand is now robust rather than fierce as the economic uncertainties mount but supply remains stubbornly low, which is largely the result of a vicious circle that means owners are holding back from listing because they cannot find anywhere to buy themselves.
"Low supply is the rather unglamorous reason that prices have been so high over the last year, but we expect to see single-digit rather than double-digit annual growth by the end of the year as both stock levels and mortgage rates increase. While the cost-of-living squeeze will also intensify, we are not factoring in a recession."